This iModel.com photo gallery requires the Flash Player plugin and a web browser with JavaScript enabled.
---
---
---
Kelsey Adams has developed over the years a very high standard of professionalism in her modeling, attitude towards fellow models, the business and the companies that she has been fortunate enough to work with. She has had the opportunity to work for and be associated with a number of artists and companies growing and thriving in the fashion, music, and arts industry of today. Kelsey Adams' sex appeal, talent, and integrity make her one of Hollywood's most up and coming models. From the freelance shoots to clothing lines, Kelsey's experience has led her become a well versed model. The future is yet to be written for Kelsey, so stay tuned...
To. You
First off thanks for coming to my page. I'd love everyone to sign my guestbook and let me know what you think. Please feel free to contact me for more info or if you have any questions. (I love to work in many different genres.) Hope to hear from you soon and thanks for dropping by!
Much love.
Kelsey K Adams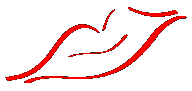 For those of you who can't view this site because you have a PC or your server doesn't work with it my resume is posted below. For all others please feel free to use the links!!
Titles
Hoona Girl (Hoona Clothing)
Miss Lake Tahoe 2005
Print
Hoona Clothing (Nikkigrant.com) 2004-2007
Phil Holland (PHFX.com) 2006-2007
Giovanna Photography 2005-2007
Altruist Photography 2006
Altitude Night Club Calendar 2005
Lake Tahoe Horse and Carriage 2004-2005
Commercials
Oprah 2007
Altitude Night Club Harrah's Lake Tahoe 2005
K.M.T.N 2004-2005
Lake Tahoe Horse and Carriage 2004-2005
Waterwheel Sushi/Restaurant 2003
Runway
Altitude Night Club 2006
Sealed With A Kiss 2004
Fashion Show Lake Tahoe 2002-2004
Beauty Pageants
Miss Lake Tahoe 2006 (Coach)
Miss Lake Tahoe 2005 (Crowned)
Miss Lake Tahoe 2004 (Best Interview, Swim wear)
Special Skills
Dance (all), Snowboarding, Horseback riding, Extreme Biking, Ice Skating, Jet Skiing, Wake Boarding, Rock climbing, Football, Traveling,
---
---